It's funny how life surprises you sometimes. Like my best girlfriend as an adult is the girl I sat next to in chemistry in high school. Or how a guy whose name I barely knew in high school, is one of my husband's best friends, and now one of mine. The same guy whose name I proceeded to mispronounce for years, is now our agent for this house, "Uncle D" to LJ, and someone who knows me so well he knows when to drag me out.
Like a few nights ago. Hubs was working late….again. LJ and I had been home packing and running around getting paperwork signed all day. It was just one of those days that I really wish Hubs could have come home.
Leave it to "Uncle D" to swoop in. He didn't really ask, but insisted that LJ and I meet him and some of our friends for dinner. I didn't really have a choice, and it was perfect.
Blouse: LOFT, Sweater/Jeans: Old Navy, Belt: Target, Watch: Michael Kors, Shoes: G by Guess via TJMaxx
We laughed so hard I almost spit soda all over him….again. LJ was a perfect angel playing his LeapPad. And a BBQ chicken salad never tasted so good.
I'm so glad I finally learned how to say his name right. That I didn't forget about him until our reunion. That he's the kind of friend who just knows when to force you out the door for a fun night with friends.
Thanks D, my sanity needed you
For more great fashion, I'm linking up to What I Wore Wednesday on The Pleated Poppy. You should too!

Party Rules
Link up only outfit or clothing related posts.
Link back to this week's party in your post.
Place the RMRS button somewhere on your blog. Not particular, just somewhere.
Vote for your favorite outfits using the "like" button! I'll be featuring your favorites and mine on Facebook and in the weekly round-up.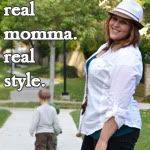 Grab button HERE!