A random happy accident. One of those things that just puts a smile on your face cause it was totally unexpected, yet just what you needed.
That's how this outfit came to be. It started nowhere near how it ended up. No mustard top, a skirt, and no tights. Bor.ing.
It felt awesome to stumble upon an outfit I love. It was amazing to get to a little park and find it deserted and glowing in perfect light. It made me smile to knock out great pictures in record time. The whole thing was just a happy accident.
Sweater/Jeans/Blouse: Gap, Tights; Target, Shoes: Jessica Simpson
Sometimes it's the little things that brighten your day the most :)
For more great fashion, I'm linking up to What I Wore Wednesday on The Pleated Poppy. You should too!

Party Rules
Link up only outfit or clothing related posts.
Link back to this week's party in your post.
Place the RMRS button somewhere on your blog. Not particular, just somewhere.
Vote for your favorite outfits using the "like" button! I'll be featuring your favorites and mine on Facebook!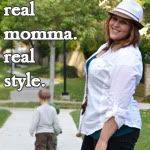 <a href="http://www.mommagoround.com/category/style/rmrs" target="_blank"><img src="http://i947.photobucket.com/albums/ad320/yourmemoriescaptured/RealStyleButton1.jpg" alt="Momma Go Round" /></a>