Have you met Jessica yet?
she's rockin the awesome pink leggings!
Anyways….Jessica has an awesome new link up for us to air all the dirty laundry that collects on our phones each week.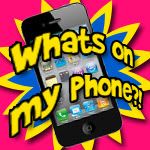 Let the dirty laundry begin!!!
I don't know what's more embarassing….my incredibly messy desk
or that I let LJ sit at it to watch "Ca, Ca" over and over again.
LJ has become insistent that HE wash his hair out. It goes about this well.
My rather large stack of Christmas cards going out embarassingly late. I do cards for a living…I should be on this!!!
LJ was a little too quiet for a little too long. I found him reading amongst the pile of books he ripped down. Atleast for once it was harmless.
We took at trip to good ole Costco with Ashley from Little Miss Momma and LJ's BFF Baby W. I swear these boys are like brothers….they share snacks.
and drinks
and kisses…but I missed getting a picture of that slice of life!